Cooke Canyon Rental: Photos & Details
Panoramic view from the south deck
This home lies within the Ellensburg School District. The school bus stops within 1/2 mile. Electricity is provided by Puget Sound Energy. Telephone service is available and High Speed Internet is provided at no charge.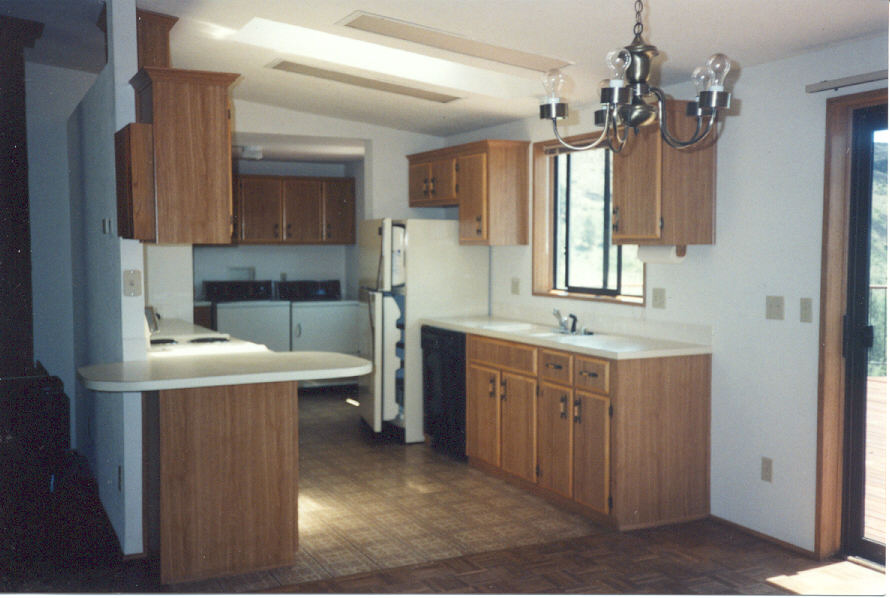 The kitchen is fully equipped with all electric appliances with a utility area to the rear. Skylights provide an open feeling.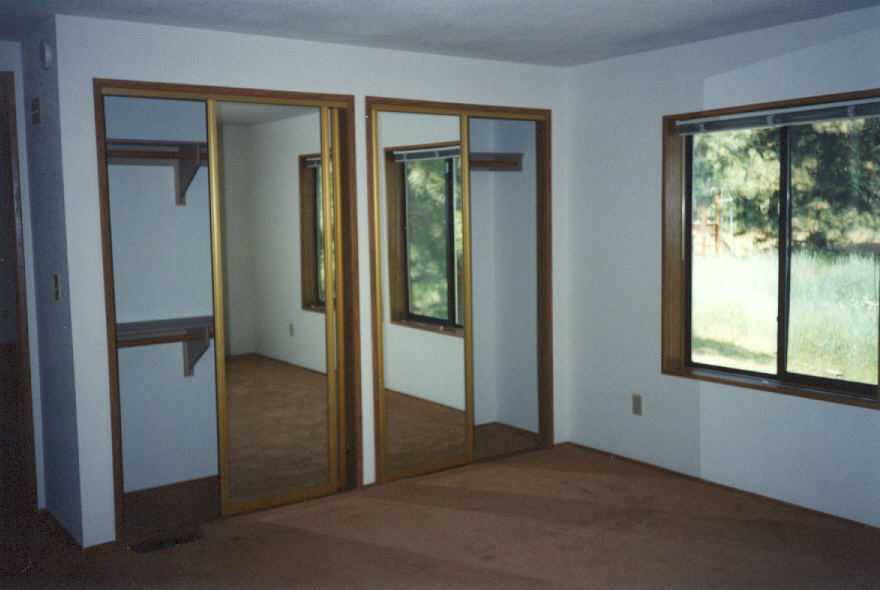 The master bedroom is carpeted with a large closet with mirror doors.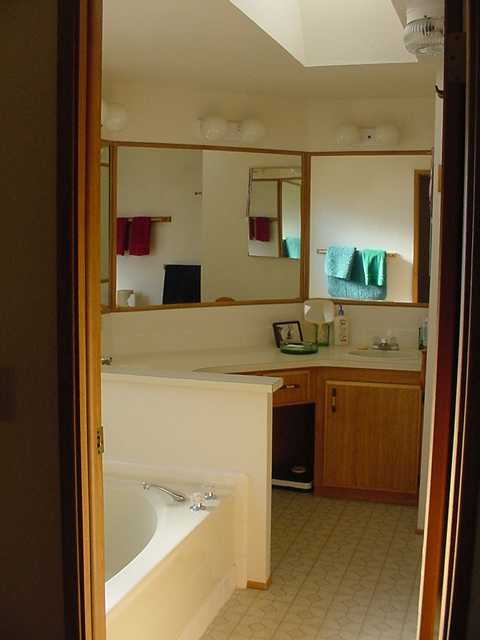 The master bath boasts a tub, separate shower, two sinks and large vainty mirrors.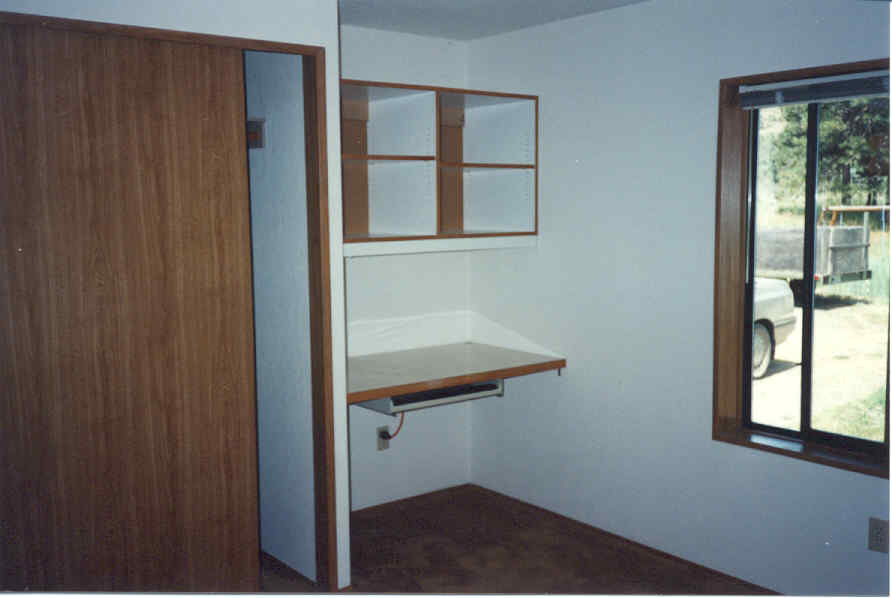 Both additional bedrooms have built-in computer work stations complete with pull-out keyboard trays. All bedrooms are pre-wired for 2 line telephone service.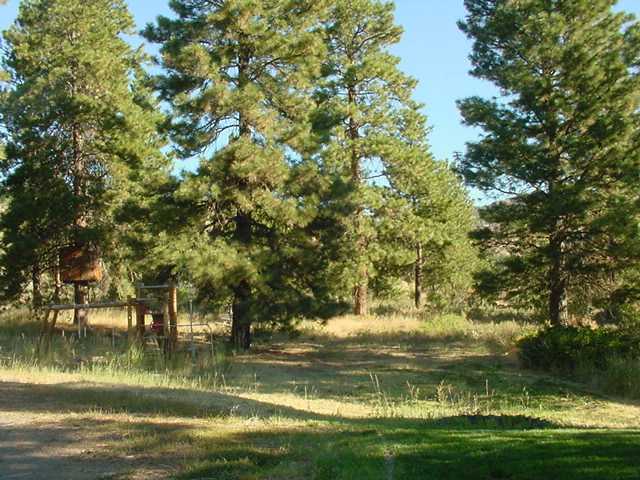 The view from your north deck includes a small lawn, a "Big Toy" jungle gym and tree house.
Details:
Heat: Forced air electric, Wood stove also provided. Water source: well water, provided by landlord, no meter. Telephone jacks: total of four, one in each bedroom and one in the center of the home. Each jack is pre-wired for 2 lines. Television reception: Broadcast stations from Yakima Wa can be received. A pre-wired antenna is provided. The front door entry is tiled with a boot grate just outside the door. The living and dining rooms have hardwood floors, All bedrooms are carpeted.